Ver-tech Labs exhibited at Fort Worth Convention Center, Fort Worth, TX Jan 30th – 31st.  We networked with customers, friends and exchanged ideas with other car wash professionals. It was great to speak with car wash operators who have our products online. The weather was nothing to post about but there was a lot to talk about in booth #237.
RECLAIM COMPATIBLE PRODUCTS
Our mock reclaim tanks were back this year. We used reclaim water from two local sites. One display tank was filled with reclaim water from a site using competitor products. The other tank was filled with reclaim water from a site using Ver-tech Labs reclaim compatible chemicals. Show attendees clearly saw (and smelled) the difference. Which tank does your reclaim water look like? The rising costs of water and sewer should be a concern for owners and operators in the car wash industry. You can #CleanBetter by understanding how a reclaim system works and using reclaim compatible products to save money and water.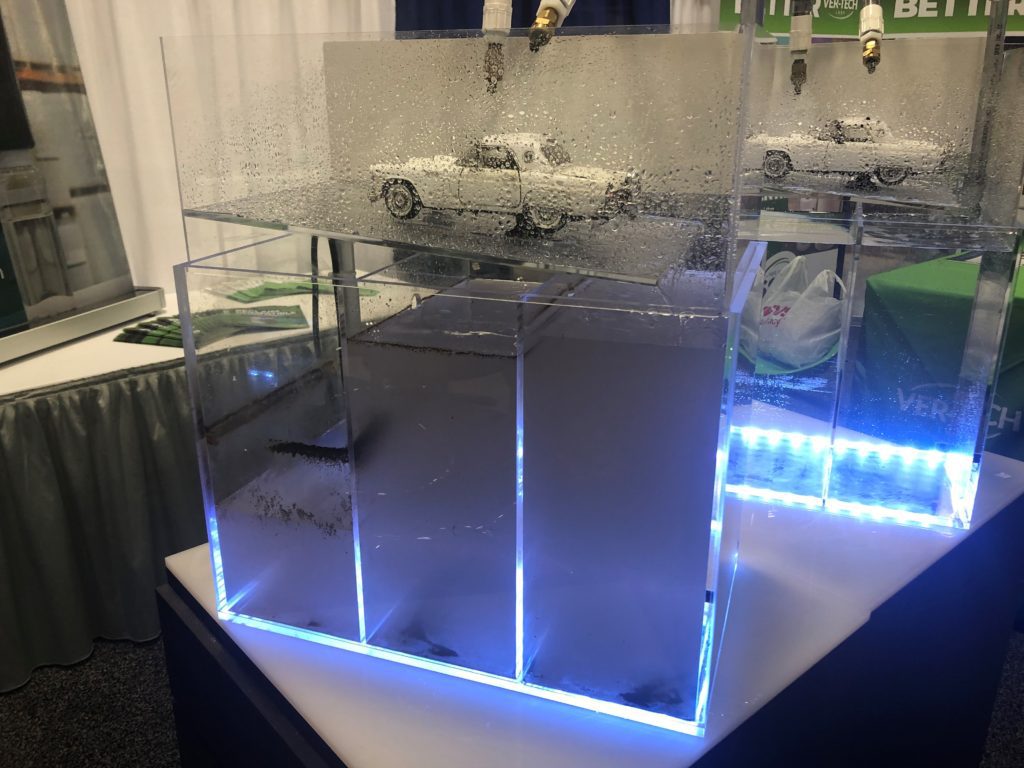 TRU PEARL® PRODUCTS
Looking for something different?  The 'ceramic' buzz was sure on the show floor but at Ver-tech Labs we offer something that is not ceramic, it's better. Tru Pearl is a premium product line that uses chemistry beyond ceramics.  The Tru Pearl difference is in the layers of protection that develop and continually increase the shine beyond the initial cleaning.  Tru Pearl is also offered in our Safe Simple Concentrates line. Show attendees agreed that the safe handling, reduced evaporation and easy adoption makes Ver-tech's SSC a superior concentrate system.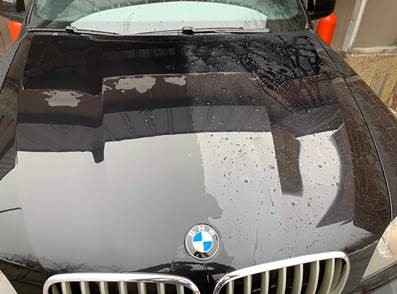 Driver side washed with Tru Pearl® demonstrates water beading even after 6 weeks of application.
Thank you to the SCWA, sponsors and vendors for a great event and fun week. If you were not at SCWA – be sure to register for the ICA – San Antonio, April 6th – 8th, 2020. Stop in and see us at booth #11115.
Angie Elam | Marketing Specialist, Ver-tech Labs | aelam@ver-techlabs.com