Chemistry that produces Cleaner, Brighter, Better Cars and keeps Carwash Reclaim System Water Clean and Odor Free
Does your reclaim system stink?

Do you put in bleach, fragrances, degreasers, bacteria digesters and other additives to get rid of the smell?

Do you use an ozone system to control odor?

Are you worried that you are losing customers who don't like using a smelly car wash?

Do you want an EASY solution that doesn't require additives, gets rid of odor and most importantly puts out a cleaner car?

The answer is RECLAIM COMPATIBLE CARWASH PRODUCTS from Ver-tech Labs.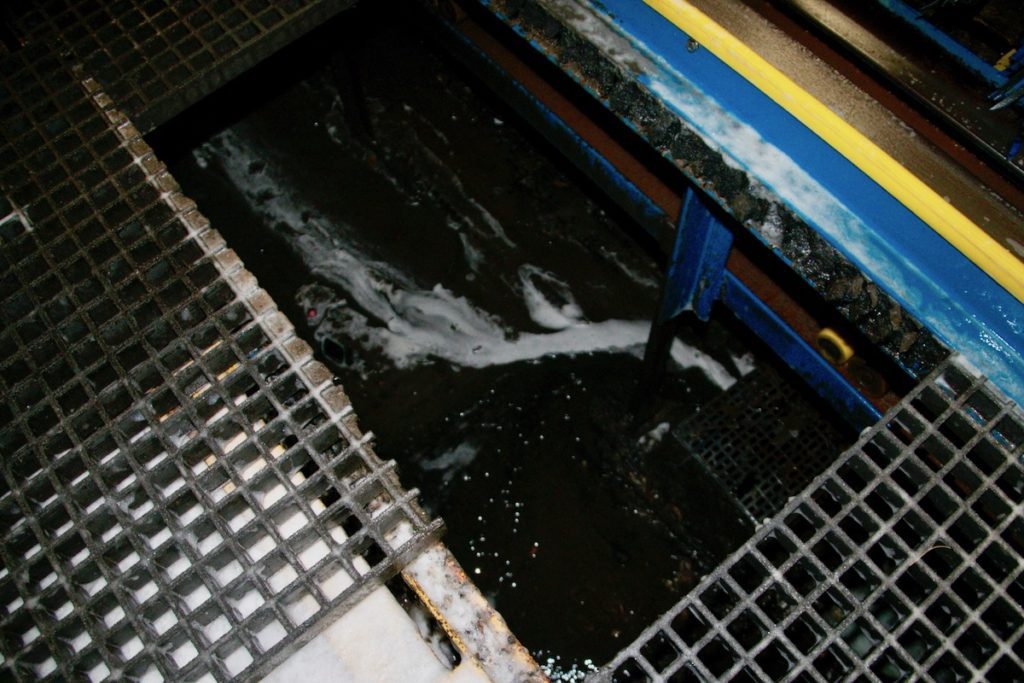 Watch a short video about controlling odor in your carwash reclaim system.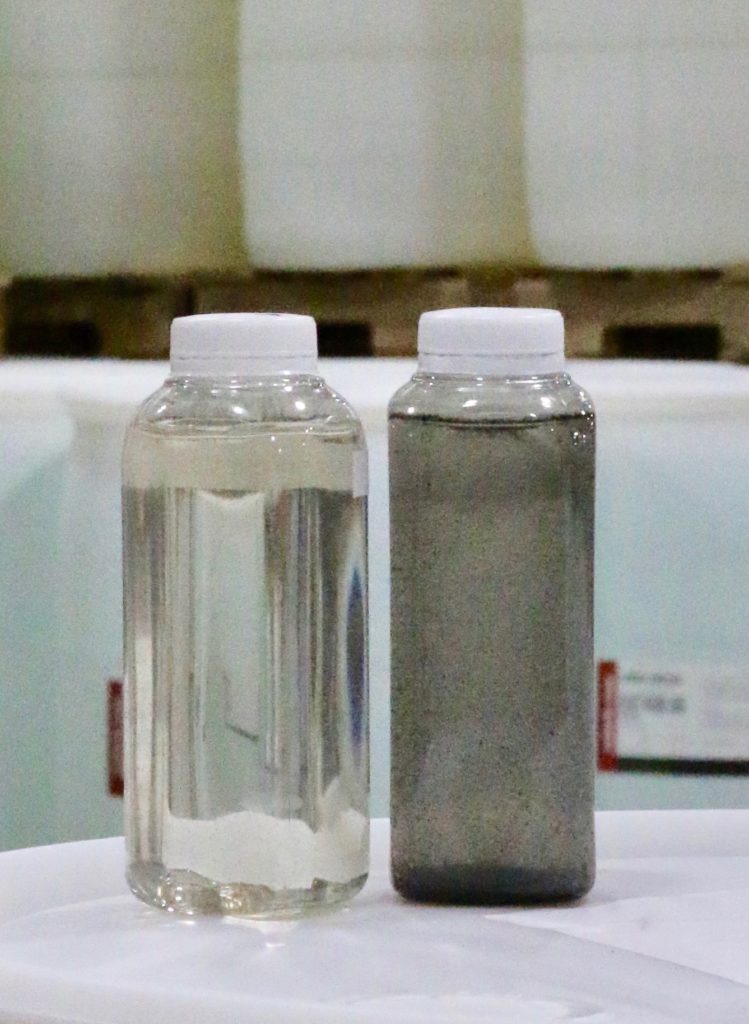 (left) VTL products in carwash reclaim system – (right) non reclaim compatible competitor products in carwash reclaim system
The samples above were taken from two different carwash reclaim systems. The carwash using Ver-tech Labs reclaim compatible chemicals has noticeably clearer reclaim water than the system using a competitor's chemicals. Carwashes that switch to Ver-tech Labs reclaim compatible carwash products will often experience reduced odor in days.
What does your reclaim system water look like?
*the fine print: Only one site will be reimbursed for multi-site carwash operations, minimum weekly carwash count required, mechanical system must be functioning properly, ALL products in the carwash must be manufactured by Ver-tech Labs, all products must be used as directed, carwash location must be within one of our chemical representatives territory.
Contact us for the VTL Reclaim Odor Challenge
We will pay you $500.00 if we can't get rid of the odor in two weeks*
Ver-tech Labs has developed a very special group of True Reclaim Compatible and balanced products for friction and touchless, automatics and tunnels. Our true reclaim compatible presoaks, foam detergents, triple foams, drying agents, protectants and more are specifically formulated for optimal use in your reclaim system. Unlike our competitors, you don't need to sacrifice quality or clean cars with Ver-tech Labs Reclaim Compatible / Car Wash Water Recycling products. Don't be fooled by claims of reclaim friendly or biodegradable, use True Reclaim Compatible products by Ver-tech Labs. Our car washing products are proven to produce cleaner, drier and shinier cars and solve your reclaim odor problems.
Some of our best selling reclaim compatible carwash products include:
Reclaim Compatiblity – How Products Affect Your System
1. Products from all parts of your wash come together down in your reclaim pit. As they combine they will either be compatible or not. Using products that are incompatible can cause problems – odor, clogs in the dispensing system.
2. The two beakers represent reclaim pits using products that are reclaim compatible.
3. When Non-Reclaim products are added to the system, the reclaim pit begins to be compromised. Notice that adding reclaim compatible product to the beaker on the left keeps the simulated reclaim pit clear.
4. Non reclaim compatible products and contaminants create masses of trapped dirt and soap that do not settle. The water reclamation system will struggle to operate properly with the gooey material created by the use of non reclaim compatible products. The masses also attract harmful bacteria that cause the rotten egg odor.
5. Switching to VTL products over time will clean up the nasty effects of using non-reclaim products with each wash. The beaker on the right simulates the addition of VTL reclaim compatible products over time to a compromised reclaim system. Customers have reported a significant change in as little as 3 days.
The main reason a reclaim system smells is that the chemicals entering the system are NOT reclaim compatible. Reclaim compatible chemicals are formulated to work with each other and reduce the ability for smelly masses to form in the reclaim system. Your system will run better, clean cars better and smells better.
Not sure if your chemicals are reclaim compatible? Ask your Ver-tech Labs chemical representative for a free reclaim compatible product test kit. If you are not a Ver-tech Labs customer and would like a free test kit – please email information@ver-techlabs.com with your name, email, carwash name, location (city/state) and what type of reclaim system is on site.
Video testimonial from Dion Sledge, Carwash Manager of Bobby & Steve's Auto World – Eden Prairie