Learn how to stay on top of your inventory
Need a better way to manage your inventory? The Ver-tech Labs App allows you to take inventory in minutes and automatically calculates the products and quantity required when you're ready to reorder. Every inventory and order is at your fingertips with the history function. This app can be used for single sites and multi-sites. Customized access options let you determine who can take inventory, who can order and who can review information across sites. Manage your inventory and time better with the Ver-tech Inventory App. Available to all Ver-tech Labs customers for free.
Sign up for a 10 minute demo
To learn how to use the Ver-Tech App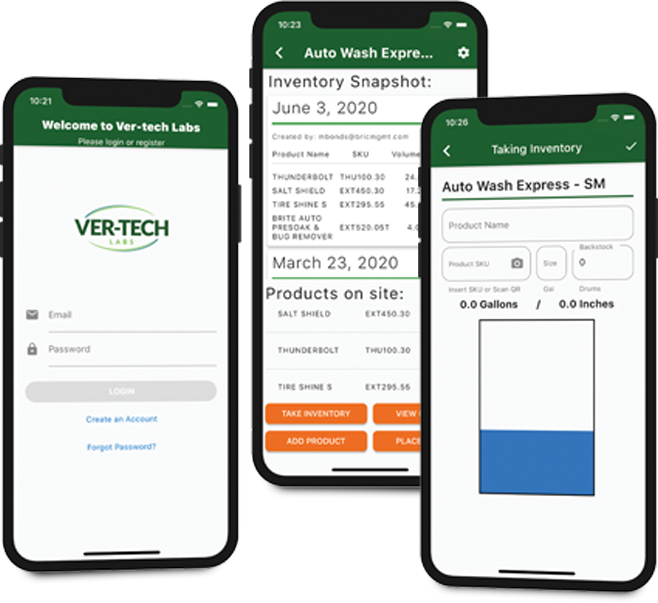 Get more information on the app
Sign up today and we'll make sure you're in the know.