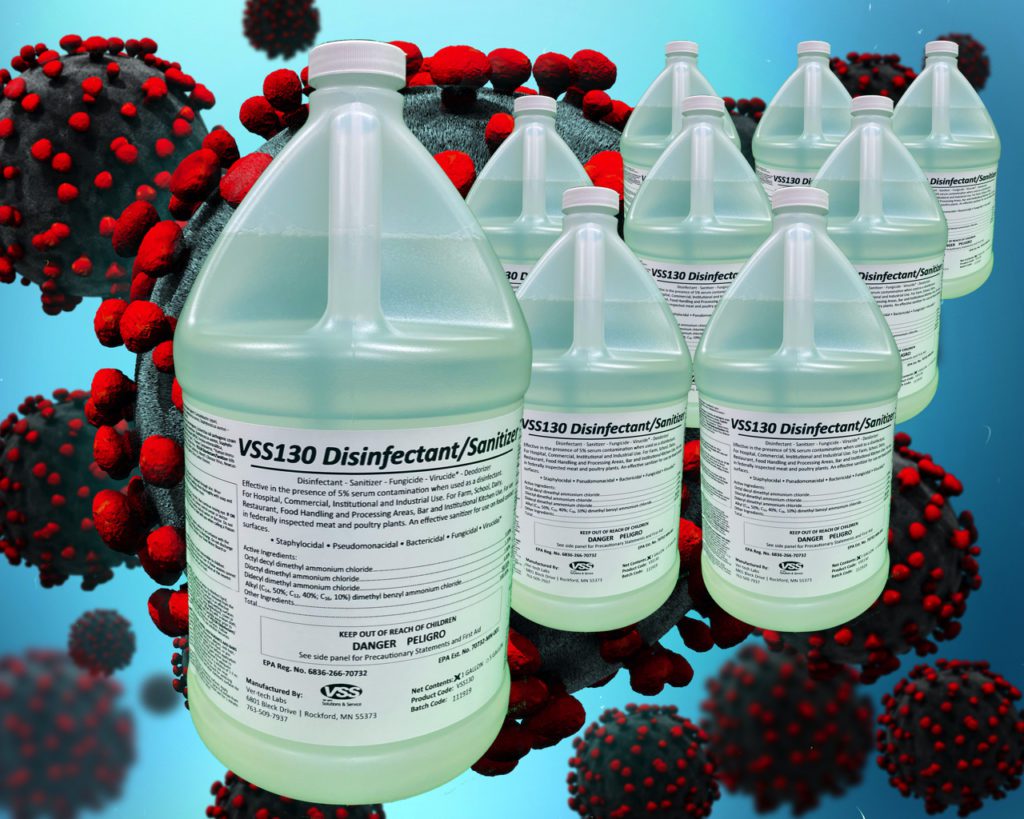 VSS130 Sanitizer, EPA Reg. No. 6836-266-7073, is included on EPA List N which includes products that meet EPA's criteria for use against SARS-CoV-2, the novel coronavirus that causes the disease COVID-19. VSS130 Sanitizer is available in single, one gallon concentrate form on our online store. Each gallon concentrate will make over 200 gallons of diluted product. As an EPA registered product, we are only allowed to sell to users in the following states at this time: Iowa, Minnesota, Missouri, Montana, North Carolina, North Dakota, Texas and Wisconsin. As additional pending state registrations are approved, we will add to this list.
(as of 3.30.2020) Other state registrations are pending. Due to the rapidly changing COVID-19 conditions, our ability to sell will expand as registrations are granted. If your location is not where we currently have approval or you would like to purchase more than one gallon of our concentrate product, please complete a request form by selecting the button below. 
At Ver-tech Labs, we provide more than the best truck, large vehicle and car wash detergents and soaps to our customers; we provide comprehensive solutions to Clean Better.
In today's environment running a profitable carwash is becoming increasingly difficult. That's where we come in. Ver-tech Labs not only manufactures the best reclaim compatible car wash chemicals in the industry, but we work with each of our customers to create a customized solution that exceeds their high standards. We offer a complete line of soaps and detergents for fleet, truck, and large vehicle washing.
Our partnership with customers ensures proper chemical use with ongoing field support and a wide range of consultative services. Ver-tech products are designed with highly advanced formulas using the newest technology and raw materials available. Our customers experience better cleaning, water savings, and a more profitable wash.
Get the cleaner difference, Clean Better with Ver-tech.