SAN500 RTU (Ready To Use) SANITIZER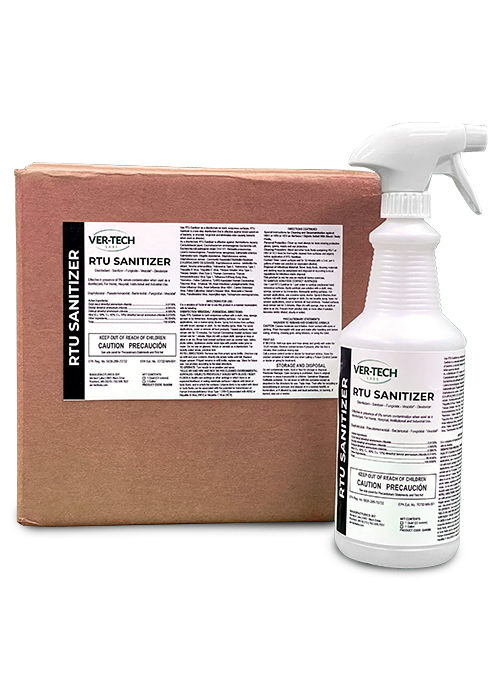 RTU SANITIZER, is a ready to use disinfectant registered with the EPA for commercial/industrial use.
The active ingredient is quaternary ammonium.
Hard, nonporous surface disinfectant
Currently available in 32 oz. bottles with spray heads. Sold 6/box.
Requires a contact time (time surface should remain wet) of 10 minutes or allowed to air dry completely.
Inactivates numerous pathogens when used as directed.
If the user selects exposure conditions that differ from those on the EPA-registered product label, the user assumes liability from any injuries resulting from off-label use and is potentially subject to enforcement action under FIFRA.
EPA Reg. No. 6836-289-70732
(as of 6.22.2020) The sale of an EPA registered product requires specific state level registrations. Currently, SAN500 may be sold to users in  the below states highlighted in green.  Additional state registrations will be added as approved.