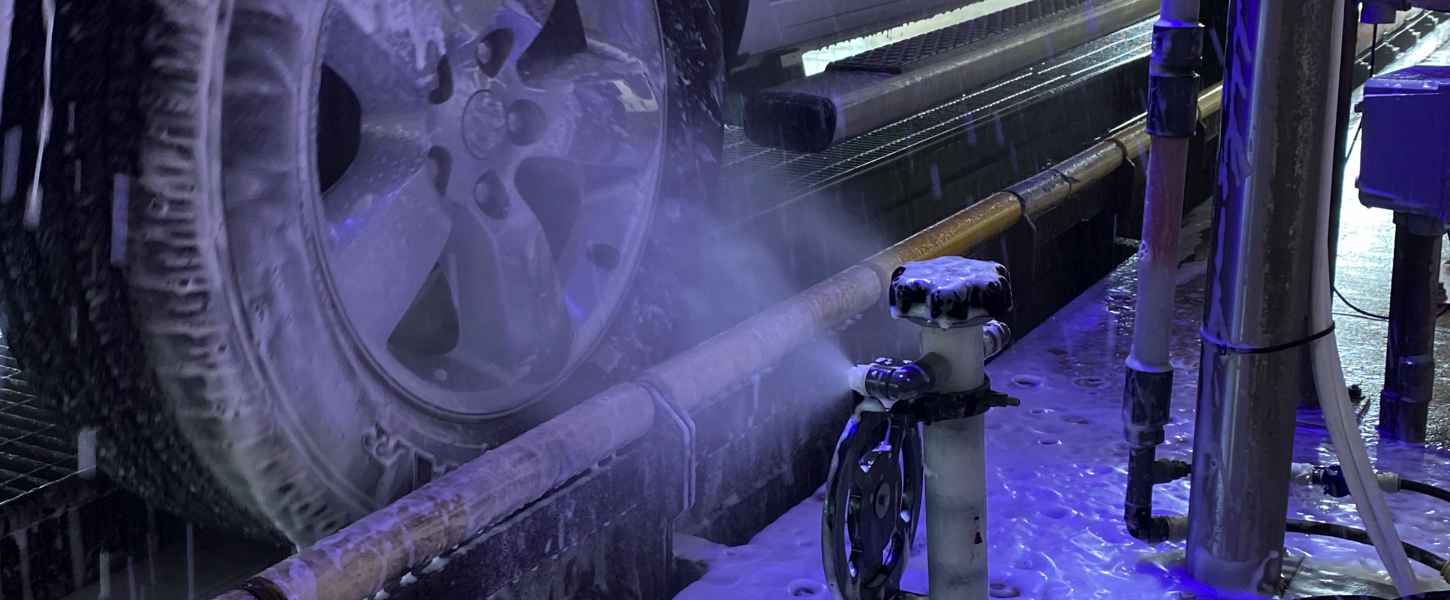 Wheel and Tire Cleaners enhance the appearance of a vehicle and can protect wheels against corrosion. Every day, vehicles are subjected to road grime, dirt, various contaminants and brake dust. Brake dust is composed of metal filings, carbon fibers and adhesive residues. Not only does it make the vehicle look dirty, baked on brake dust can permanently damage the metal surface of wheels. For best results your Wheel and Tire Cleaning application should include both a high pH (alkaline) and a low pH (acid) product.
EXT138 Wheel Blaster is our best high pH (alkaline) Wheel and Tire Cleaner formulated to clean typical road grime and oily soils. Powerful detergency leaves rubber surfaces clean and ready for tire dressing. For carwashes with only one option for wheel and tire cleaning, Wheel Blaster is a great choice.
To address stubborn brake dust and brighten metal we recommend EXT470 Lightning in your wheel and tire cleaning application. Low pH (acid) Lightning targets brake dust removal and contains no hydrofluoric or sulfuric acid. Reclaim compatible Lightning brightens wheels and is safe on all painted, chrome, anodized and multi-finish wheels.
Pair wheel and tire cleaning with a protectant option in your wash packages. The protectant will add shine to the freshly cleaned surface and serve as a layer for future brake dust to settle upon, facilitating easier cleaning.
For more detailed information about the best option of cleaning wheels and tires in your car wash, talk to a Ver-tech Labs chemical representative or Ver-tech Labs distributor.