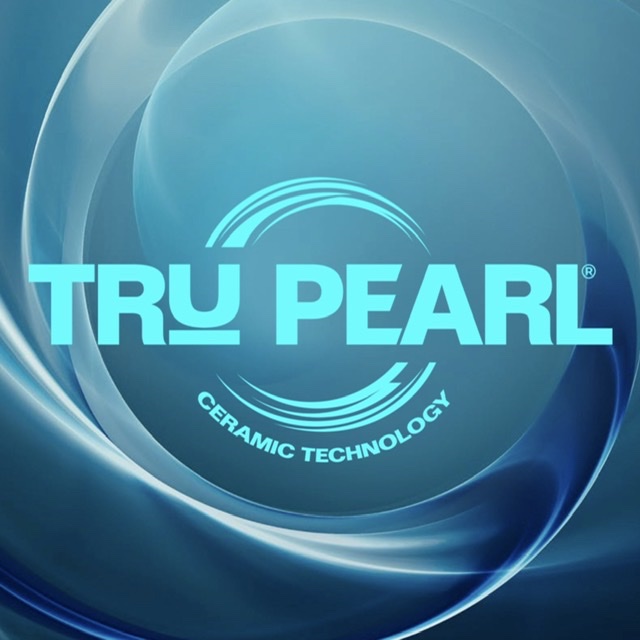 THE TRU PEARL® PREMIUM CLEANING AND CERAMIC PROTECTION SYSTEM IS THE BEST WAY TO CLEAN AND PROTECT CARS IN TODAY'S CAR WASH.
Vehicles washed with Ver-tech Labs' Tru Pearl ceramic protection system are cleaner and shinier. The ceramic technology products used in both the wash end and wax end work together to create the smoothest surface and a brilliant mirror-like reflection. The benefits of Tru Pearl do not stop with one wash. Similar to the way a pearl grows in an oyster, the Tru Pearl system adds microscopic layers of protection with every wash.
Tru Pearl products will give car wash owners and operators a competitive edge in the market. Like virtually all Ver-tech Labs products, Tru Pearl products are reclaim compatible. Try something that's truly different – ask for the Tru Pearl® Ceramic Protection System.
What's the Tru Pearl Difference? Car wash chemicals labeled 'ceramic' have primarily been wax end products. Ver-tech Labs started our research and development process by focusing on the cleaning end of the car wash, rather than a new wax. We needed a cleaning product using ceramic technology that provided synergy with every other product in the car wash. After several months of successful trials of a cleaning product in select car washes, Ver-tech Labs formulated an all-surface protectant and a drying agent to provide optimal levels of protection and shine. This trio of advanced technology R&D products was thoroughly tested for over a year. The results were even better than anticipated. We knew we had something special when our test sites asked if they could continue to purchase the R&D products after our trial ended. Car wash owners and customers immediately noticed the difference when our test products were no longer being applied.
The end result is a revolutionary line of products that is beyond the typical ceramics offered in the marketplace. For complete layered protection with ceramic technology, use the improved Tru Pearl® ceramic product line.
TRU PEARL PRODUCTS HAVE BEEN FORMULATED TO WORK TOGETHER FOR OPTIMUM RESULTS