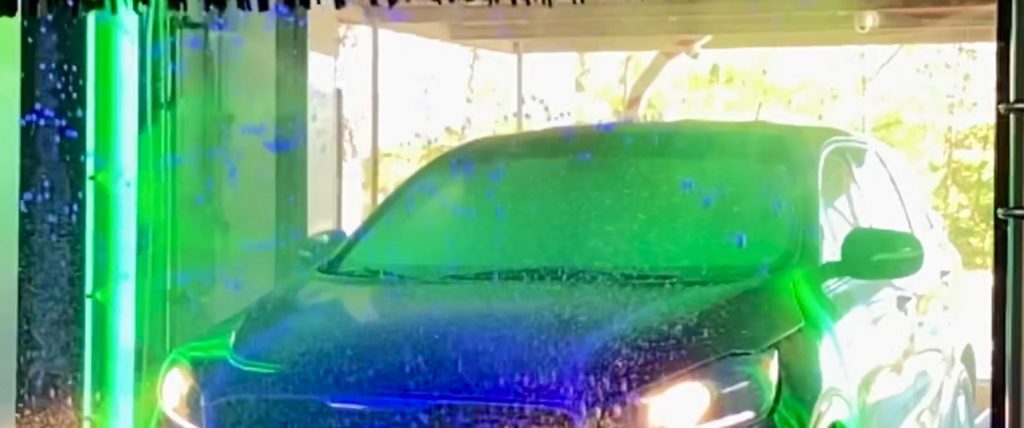 Ver-tech Labs High pH Presoaks
High pH (alkaline) presoaks are formulated using a variety of alkaline builders and surface active agents (surfactants). High pH products are effective at removing organic material such as oils, grease, insects and bird droppings. Additional applications for high pH presoaks include prep gun detergent, wheel cleaning and degreasing.
Road film is a combination of organic and inorganic contaminants. Typical road film composition can include dust, sand, dirt, rubber particles, soot, carbon deposits, tree sap/resin, biological matter, minerals, grease and oils. Using a Low pH (acid) presoak in combination with a High pH presoak ensures a cleaner car surface for all other carwash applications such as protectants and drying agents to perform better.
Which high pH presoak is best for your cleaning needs? It depends on location and season. There are over 100 different types of soils in the United States. Water hardness in the United States can vary from city to city. Additionally, in the summer and fall months when river flows and lake levels are lower, cities may switch to ground water pumped from wells which tends to have a higher hardness level. Our high pH presoaks are formulated with different builders, surfactants and additives to work in different locations and seasons.
Our best performing high pH presoak is EXT460 Golden Knight. It is a concentrated product with a relative strength of three times THU100 Thunderbolt. Golden Knight is the most adaptable to a wider range of cleaning conditions and is reclaim compatible.
Talk to your Ver-tech Labs chemical representative or Ver-tech Labs distributor for the best high pH presoak for your unique cleaning needs.