Every fall we come together for a company wide meeting to celebrate our past year and refocus on core concepts that define Ver-tech Labs. This year's theme was based upon a quote from a speech that Theodore Roosevelt gave in April 1899 to the Hamilton Club in Chicago, Illinois. Roosevelt argued that working hard and overcoming challenges were ideals to be embraced. At Ver-tech, we focus on working hard for our customers, overcoming cleaning challenges and remaining relevant in an ever-changing industry. We want to continue to provide our customers with value and to make doing business with us easy.
Recognition
A lot of hard work by all of our team members occurs all year. The sales team is always a little competitive and each year we recognize  outstanding performance in the sales roles and in a non-sales capacity. Brian Chipman, Michigan, was top overall sales and top distributor sales for 2018. Gary Stout, Missouri, was top direct sales for 2018. Josh Westhoff, Iowa, received the 2018 outstanding performance award.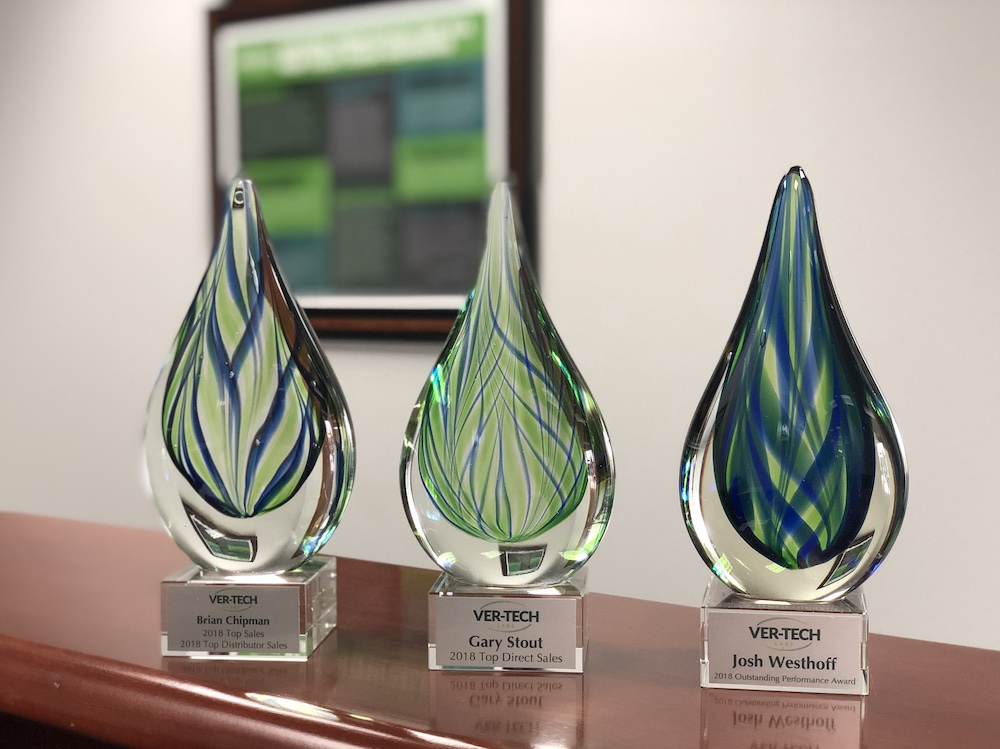 New since 2018
Staying on top of manufacturing is one of the key ways Ver-tech is able to deliver quality, high performing products to our customers. Our plant seems to have something new every month, allowing us increase our capacity and manufacture with the highest standards of quality and safety. Our annual meeting always starts out with a company wide safety briefing and a tour through the plant to show off our upgrades.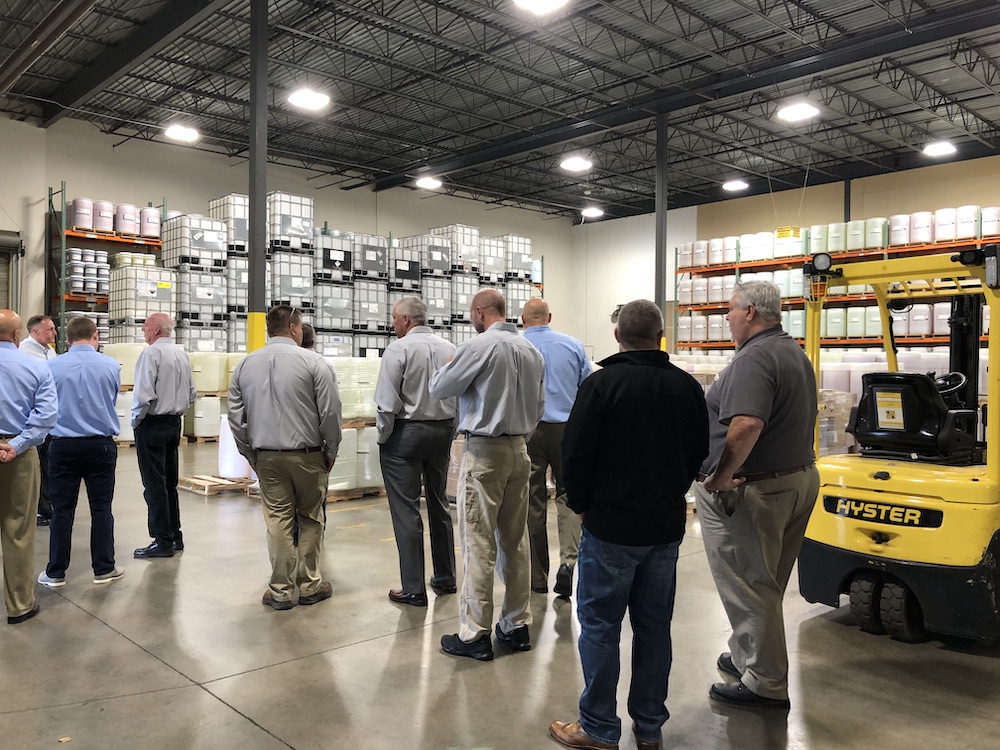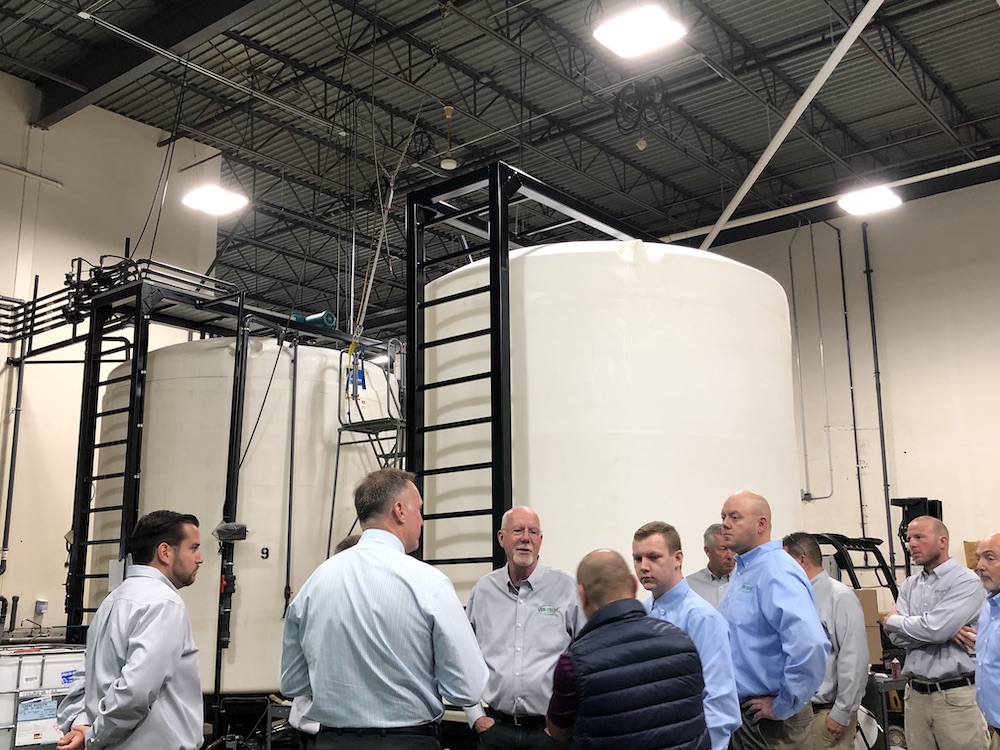 We also had the opportunity to acknowledge some new members to our team since the last annual sales meeting.
Guest Speakers
Since the sales team gets a lot of 'windshield time' with each other and Tony, we like to bring in some new faces to talk about car washing. Understanding different perspectives encourages us to work on customized solutions for our customers. Every Ver-tech customer is unique.
Mark Clanton of the N-1 Buying Group gave our team an overview of the buying group operations. The goal of N-1 is to facilitate the coming together of like-minded carwash distributors, operators and suppliers.
Gerry Schermerhorn, President, Car Wash Solutions led an insightful session "What is the Value of Being Inspired? Inspire Others." We are always discussing the need to be relevant in our industry and keeping up with technology. Constantly working on our own professional development and being passionate about our customer's success is part of adding value. Gerry's message reinforced our commitment to leading the future and being the best partner for our car wash customers.
We completed our meeting ready to try new things and most of all, the commitment to offer more value to all of our customers.