#GoCarWashShow and visit Ver-tech Labs in Booth 2453 to enter our TRU PEARL™ jewelry giveaway. Wouldn't you love to win this beautiful set for yourself or someone special? This 18″ cultured pearl necklace with matching stud earrings has been provided for us by private jeweler, Angela Vertin, New York City and is valued at $12,000.00. The luster on these pearls is outstanding and you can see the reflection of the photographer in each pearl.
Just like the organic pearl, Tru Pearl products develop shine through layers. Car washes that use the Tru Pearl produce cars that are clean, dry and exceptionally shiny. Car surfaces washed with the  Tru Pearl premium protection products are noticeably smoother and more reflective. Not convinced? Visit our booth and talk to one of our chemical representatives about Tru Pearl products. Tru Pearl products are new, reclaim compatible and also come in concentrate versions.
Watch our video about Tru Pearl HERE. If you are not going to be at the Car Wash Show, we'll miss you but you can always contact us at information@ver-techlabs.com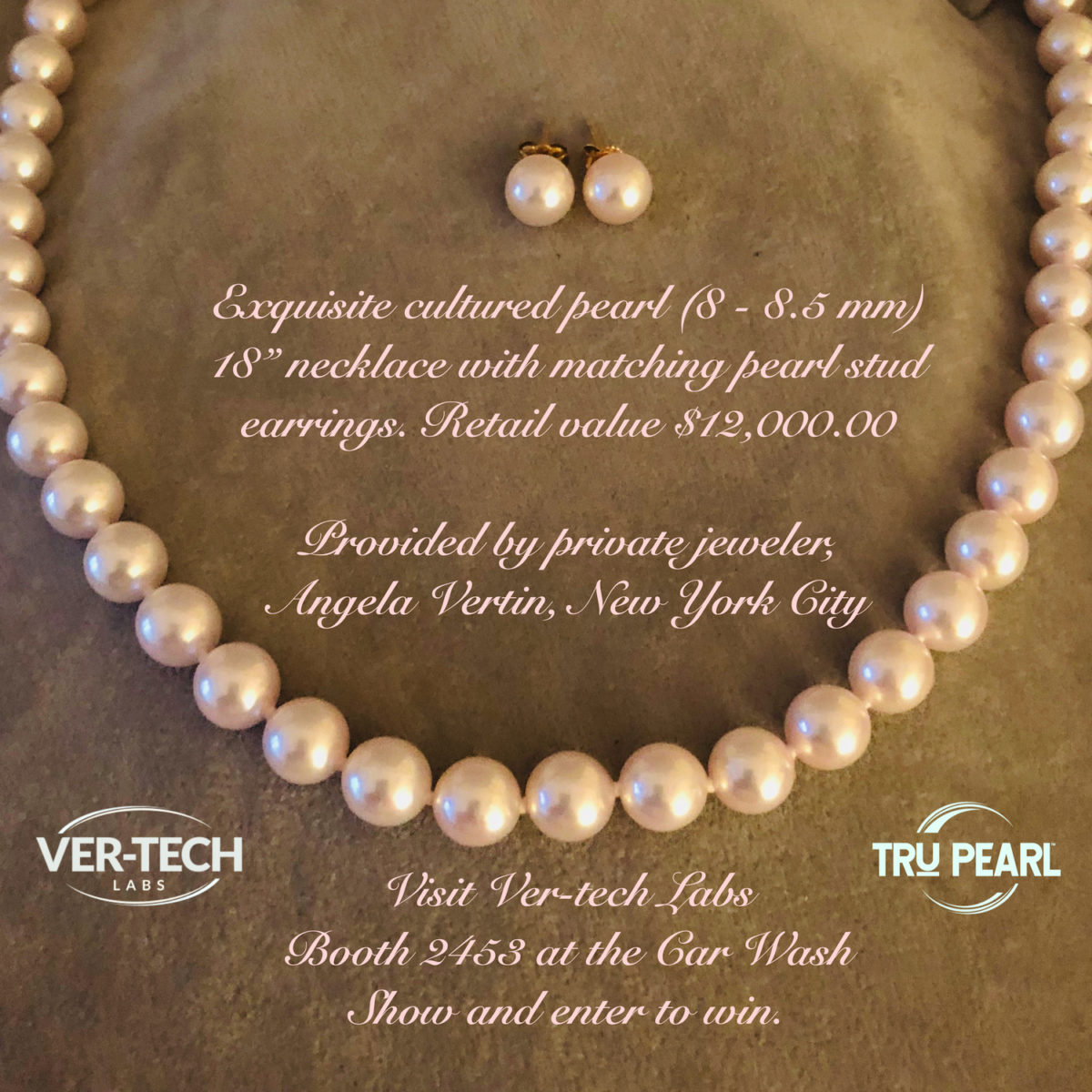 Contest details. All contest entrants will be allowed to fill out an official entry form after they have toured booth 2453 with a Ver-tech Labs representative. One entry per person. Booth tours must be done between on Monday, May 13, 2019, 11:00 am to 6:00 pm and Tuesday, May 14, 2019, 10:30 am to 4:15 pm. A live drawing will occur on or about 4:45 pm, May 14, 2019. Complete contest rules are available HERE. Good luck and we hope to see you in Nashville!