EXT374 4-4-1 Multipurpose Detergent for Large Vehicles
Environment-Friendly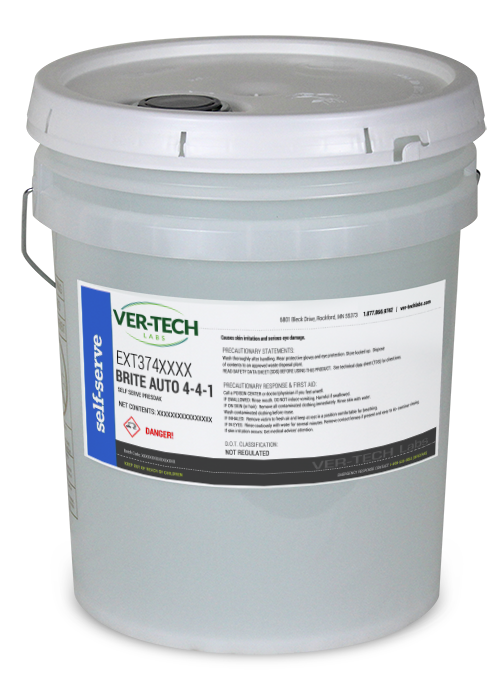 High pH (alkaline) liquid detergent
Primary application – multipurpose detergent
Color – purple
Scent – berry
Environmentally friendly
EXT374 4-4-1 Multipurpose Detergent can be used as a presoak, tire cleaner, high pressure soap, and foam brush soap.
Excellent cleaner for use in friction tunnel prep arches, prep foamers and presoak mitters.
Suitable as a high pH component for two step friction cleaning.