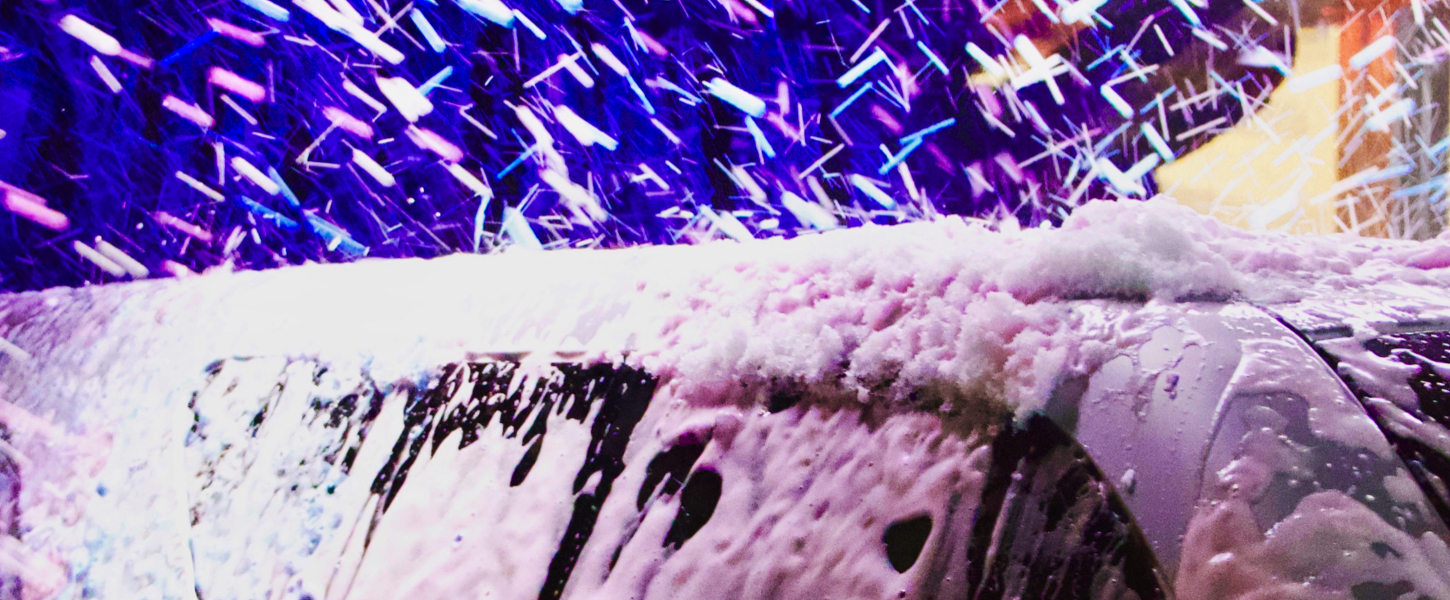 Triple Foams
Foam Polishes and Conditioners for Cars
Triple Foam was originally invented to provide the carwash customer with a pleasing show. Today's triple foams are formulated to extend cleaning and prepare the vehicle surface for additional applications in the carwash. The polishing and condition effect of a typical triple foam leaves a light shine. All Ver-tech Labs triple foams are formulated with surfactants for cleaning and other raw materials that ensure a completely rinsed vehicle surface. Our triple foams ensure follow on protectants and drying agents will perform better.
EXT167 Snap Coat is our most popular, reclaim compatible triple foam. High foaming for a dramatic show, Snap Coat is available in blue, green red, white and orange.
It is a fragranced product with a hint of fresh cherry, clean scent compatible with many other fruit, floral and woodsy fragranced applications in the carwash. Customer response to Snap Coat has been extremely favorable.
Talk to your Ver-tech Labs chemical representative or Ver-tech Labs distributor for the right triple foam that will clean, condition and polish in your carwash.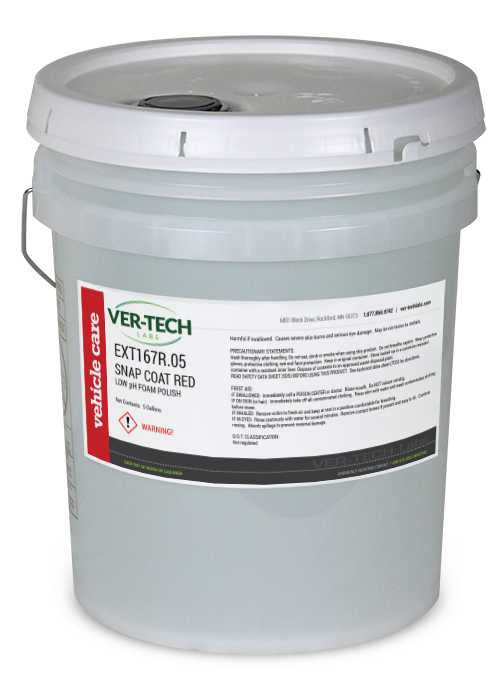 Primary application – triple foam
Download SDS   EXT167B – blue color, cherry scent
Download SDS   EXT167O – orange color, cherry scent
Download SDS   EXT167R – red color, cherry scent
Download SDS   EXT167W – white color, cherry scent
High foaming
Free rinsing
Enhances smoothness and gloss on vehicle surface
Environmentally friendly
Reclaim co...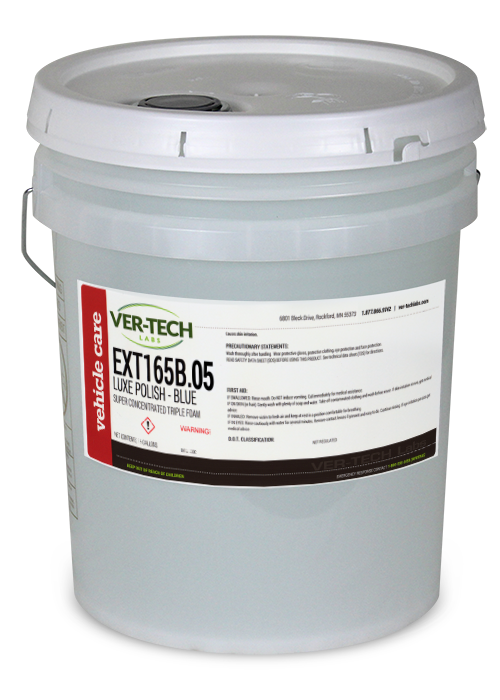 Primary application – triple foam
Download SDS   EXT 165B – blue color, cherry scent
Download SDS   EXT165G – green color, cherry scent
Download SDS   EXT165R – red color, cherry scent
Download SDS   EXT165C – white color, cherry scent
Environmentally friendly
Reclaim compatible
low pH conditioner
liquid
cinnamon odor
Blue, Red, Yellow and White